Routledge latest publications – December
What book did former New Zealand PM Helen Clark describe as "our best bet for modernising international public finance for the 21st century"? Have a look below at our list of new books published in the last month to find out!
Interested in publishing with us? Contact our Global Development editor Helena Hurd at [email protected]
International cooperation has never been more needed, but the current system of "aid" is outdated and ineffective. The Future of Aid calls for a wholesale restructuring of the aid project, a totally new approach fit for the challenges of the 21st century: Global Public Investment.
"The Global Public Investment approach is our best bet for modernising international public finance for the 21st century." – Helen Clark, Former PM of New Zealand & former UNDP Administrator
"I am so excited about this book! It's the first really inspired take on the changes we need to make in the aid and global development system I've seen this year." – Lysa John, Secretary-General, Civicus
"With COVID-19 underlining the inequalities and unsustainability of the current structure of development finance, big new ideas are needed. That is what this book provides." – Homi Kharas, Senior Fellow, Brookings Institution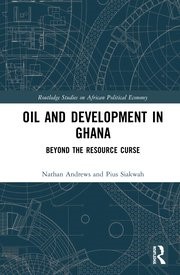 "So often analyses of the so-called resource curse fall into the trap of methodological nationalism – isolating the problem to resources and state institutions in particular countries. This important book completely dispels this way of thinking by examining how the curse is constructed through transnational networks. This book is a very clear and theoretically important contribution to the literature and should be read very widely." – Pádraig Carmody, Trinity College Dublin, Ireland.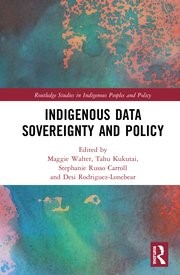 This book examines how Indigenous Peoples around the world are demanding greater data sovereignty, and challenging the ways in which governments have historically used Indigenous data to develop policies and programs. With contributors from Australia, Aotearoa New Zealand, North and South America and Europe, this book offers a rich account of the potential for Indigenous data sovereignty to support human flourishing and to protect against the ever-growing threats of data-related risks and harms.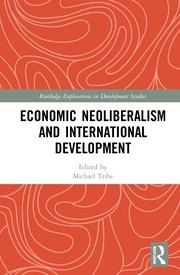 "A clear and pragmatic primer on the ideological underpinning of a major – and often dominant – strand of economic thought. Both the conceptual analysis and the country-level applications will help students and policy-makers plot their way through the many challenges which lie in wait." — Simon Maxwell CBE, Former President, Development Studies Association of the UK and Ireland "This book provides a 'one stop shop' overview and reflection covering the concepts, application and experiences that will be useful to researchers and students of development studies." — Oliver Morrissey, Professor of Development Economics, University of Nottingham, UK
This volume re-centres African women scholars in the discourse on African women and peacebuilding, combining theoretical reflections with case studies in a range of African countries. The chapters outline the history of African women's engagement in peacebuilding, introducing new and neglected themes such as youth, disability, and religious peacebuilding, and laying the foundations for new theoretical insights. Providing case studies from across Africa, the contributors highlights the achievements and challenges characterising women's contributions to peacebuilding on the continent.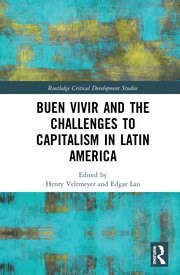 This book explores the battleground between neoliberal capitalist development processes in Latin America and the challenges to these systems that can be found through innovative community-driven buen vivir/vivir bien initiatives. Looking hopefully towards this future of development, this collection offers an essential analysis of the vortex of social change currently consuming Latin America and will be key reading for advanced scholars and researchers in the fields of Development Studies, Latin America Studies, Politics, and Social Change.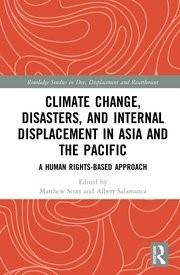 The Asia and the Pacific region accounts for the majority of global disaster-related displacement, but the experience of the millions of individuals displaced differs according to gender, age, ethnicity, (dis)ability, caste, and so forth and is dependent on the legal, administrative, social, and economic structures and processes in place to support them. This book adopts a human rights-based approach, investigating the role of law and policy in preventing displacement, protecting people who are displaced, and engendering durable solutions across cases drawn from Thailand, Cambodia, Indonesia, the Philippines, Nepal, Bangladesh, Vanuatu, and the Solomon Islands. The book will be of interest to students, researchers, and practitioners working at the intersection of human rights, human mobility, development, disaster risk reduction and management, and climate change adaptation.
For those unable to attend Romina Istratii's book launch last month, kindly hosted by SOAS, check out the video freely available here.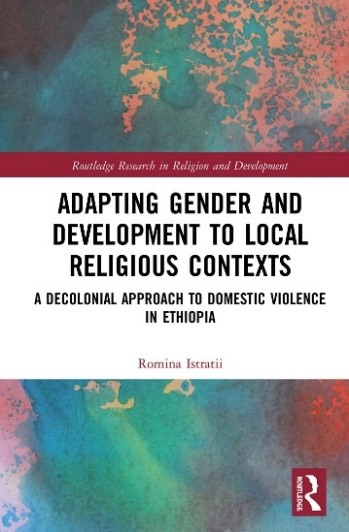 For more about the book and to order a copy hot off the press, see here.
"a refreshingly comprehensive exploration of the link between religious beliefs and practices and intimate partner violence. [It] is ambitious in scope, impressive in its breadth and depth, and an important contribution to any nuanced understanding of the impact of religion or abusive relationships in a local context." — Nancy Nason-Clark, University of New Brunswick, Canada
"This book is an important contribution to a growing field of studies that seeks to problematise the dominant secular Gender and Development paradigm, where it seeks to understand and transform gender relations, to eradicate social ills such as domestic violence, yet is underpinned by Euro-centric assumptions that are rarely addressed." — Emma Tomalin, Leeds University, UK