Practical Action Publishing, September titles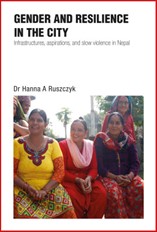 'Hanna Ruszczyk combines her observations with the voices of mothers, neighbours, mayors, women and men, living, working, dreaming in places that are often forgotten, and challenges normative understandings of gender, resilience, and infrastructure in the context of urbanisation in Nepal – and broader.' – Professor Ksenia Chmutina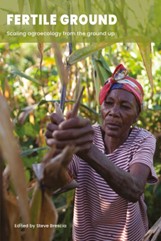 There are about 2.5 billion people in the world, on 500 million farms, involved with smallholder family agriculture and food production. Their creative capacity to farm productively and sustainably with nature, instead of against it, is perhaps the most powerful force that can be unleashed to overcome the interlinking challenges of hunger, poverty, climate change, and environmental degradation. This is the essence of agroecology.
Scaling agroecology and changing our agricultural and food systems remains a great challenge. How do we accomplish that? Fertile Ground seeks to answer that question by drawing on grounded practice and research.
Available in mid-November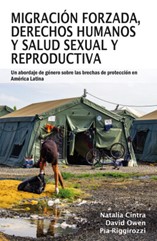 Centrado en el desplazamiento forzado de mujeres y niñas venezolanas, este libro examina la dimensión de género y su impacto en el desplazamiento forzado y las formas en las cuales las fallas de los regímenes de protección y su insensibilidad al carácter de género afectan a las mujeres y niñas migrantes, y en particular cómo esto las expone a nuevos riesgos para su salud sexual y reproductiva.
Available in November/December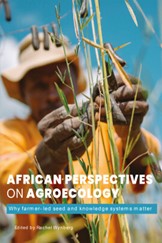 The viewpoints of African farmers, activists, scientists, scholars, and policymakers combine in this volume to articulate a shared and dynamic vision of a world where agriculture is productive, diverse, and sustainable; where different ways of seeing and knowing are respected; and where seed and food systems are in the hands of farmers and local communities.
Available December/January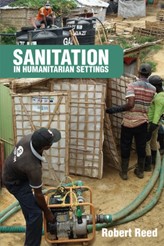 Working from a technical perspective, this new handbook provides an understanding of the key elements controlling the delivery of human waste related services in an emergency. It also sets out strategies for decision making, and guidance on how to design, construct and operate key infrastructure. Much of the content in its chapters is also key to longer term and rehabilitation phases.
Available January 2024
Practical Action Publishing can offer free access to all their books and articles. Ask your institution to get in touch with them – we can set up affordable platform access that suits your students' and colleagues' bespoke needs. Find out more here or email to find out more.
Follow Practical Action Publishing on social media for new titles and special collections: