Meet the Council: Emma Mawdsley
"I'm a Geographer and that's something that is really important to me", says Emma Mawdsley, Professor of Geography and Fellow of Newnham College and new addition to the DSA Council. "I am really passionate about what Geography is and does, and I come to development studies in all its diversity with that disposition and interest in geography."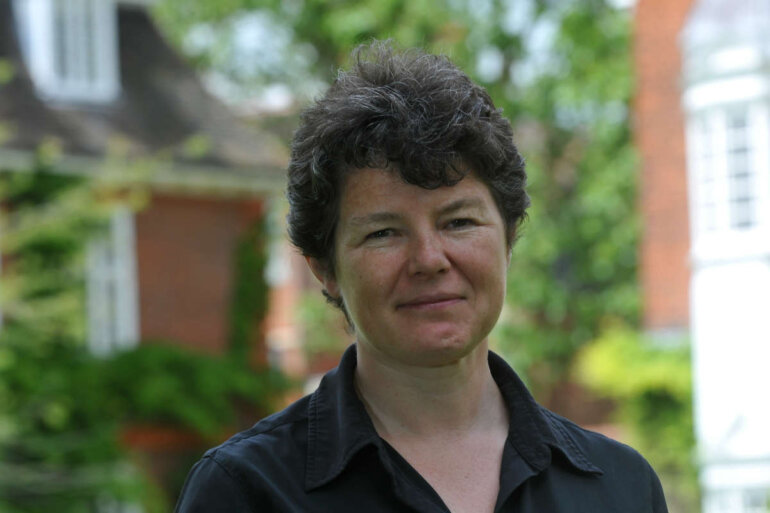 Emma is no stranger to the DSA, having been a member and been on the Council before and has watched it evolve over the years. "I think it's a great organisation. It serves its community well, it has engaged in lots of important debates, including decolonisation. It is full of wonderful people, and I enjoy the chance to meet colleagues and friends through the DSA conference."
Development studies, she says, has always been in some ways a precarious idea; a discipline with a challenging public image and much internal debate. She says the work the DSA does is important in that context. "I think the work the DSA is doing across the spectrum, including the policy and public realms of UK aid and development, and standing up for UK universities". "We need organisations like the DSA to be part of a collective push for humane, impactful politics, research and teaching," she said. "I am honored to be asked to be part of it."
As part of her role in the DSA she will be able to mentor new PhDs representing their peer group at the DSA council. She's very involved in teaching, from first year undergraduates through to PhD students, and is committed to the importance of teaching in Higher Education.
Emma will serve a three-year term on the DSA Council, during which time she hopes to support DSA President Uma Kambhampati and others on the Council working on decolonisation. "I'd like to support thinking through decolonisation in reality, not just in symbolic or tokenistic gestures, but pragmatically and realistically seeing what we can do in this regard. I think being pragmatic means you can get something done in an imperfect world. This requires difficult conversations, reflection and commitment; but it also means being attentive to how aspects of decolonial theory can be seized by regressive forces, including ideologues of Hindutva, for example."
Emma says now more than ever more development studies has something to offer the world including how to recognise and globalise the differential but connected responsibilities and ties the world has. "We need to recognise, for example, that the City of London is part of development studies or how complex philosophical debates around degrowth and those varied ideas might land differently in say, France compared to Malawi. It is a hugely challenging time and development studies has to evolve with those questions, even if the longstanding questions and core questions, poverty, inequality and injustice remain with us.
Her final words for anyone considering joining: Come for the solidarity, connect with our news, and be part of the community.