Latest News: Practical Action Publishing – March 2022
Practical Action Goes Open Access
Practical Action Publishing has recently transitioned its journals to be fully Open Access and free for anyone to read and download.
The first fully Open Access issue of Waterlines has just been published. "All articles in our Waterlines journal will be Open Access from now on! To celebrate, we have re-published six articles, now free to read, that have been carefully chosen by our Editorial team to inspire productive conversation about important WASH challenges facing communities today: "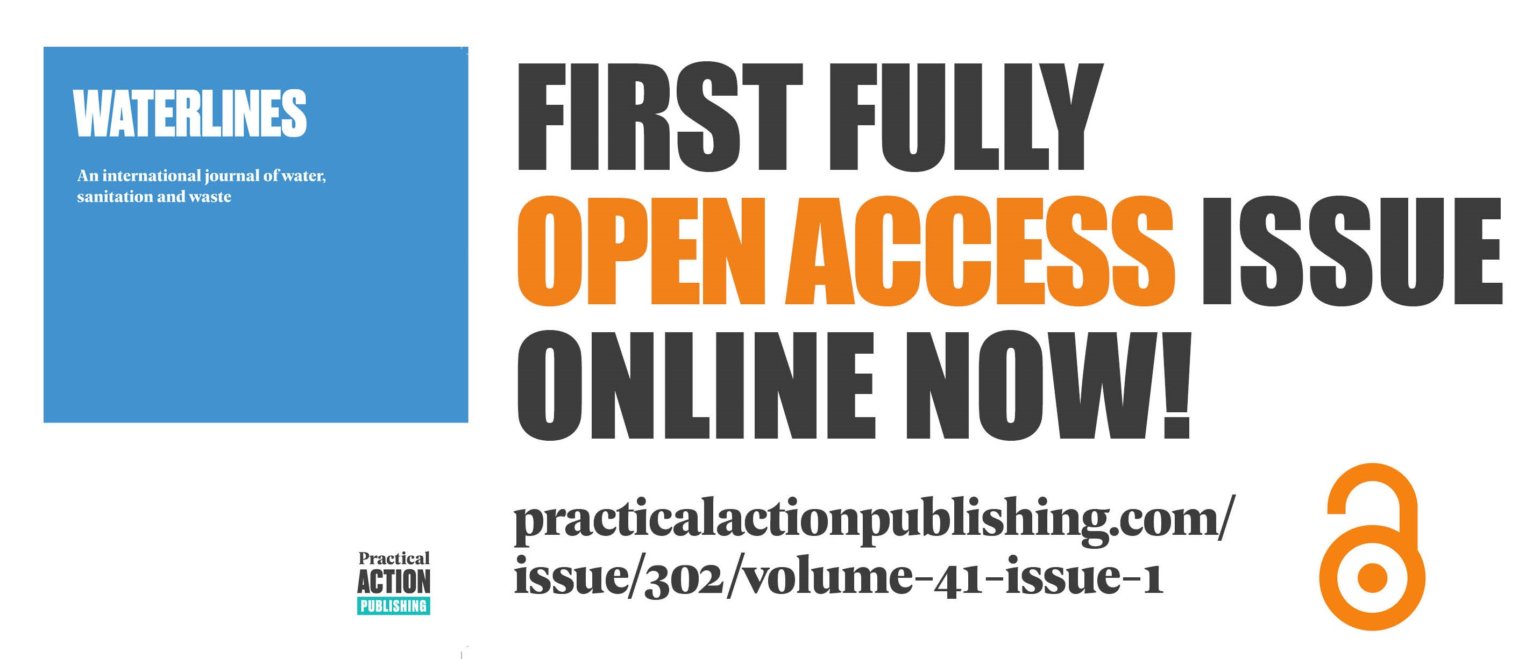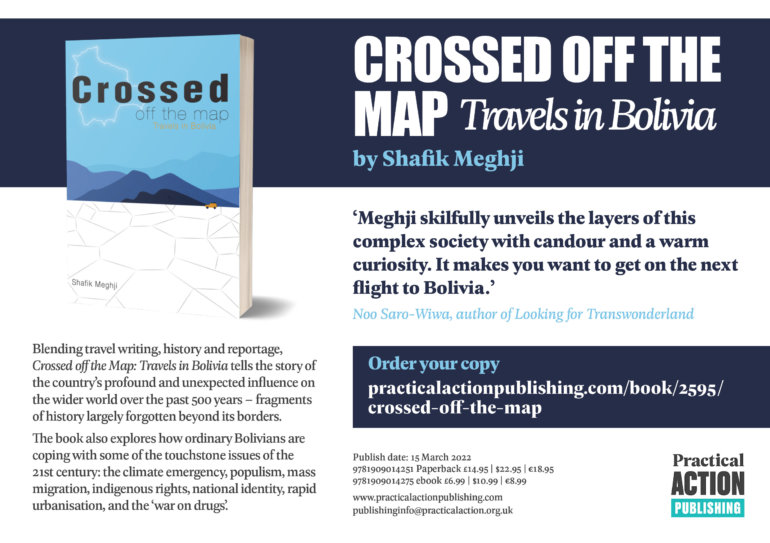 Blending travel writing, history and reportage, Crossed off the Map: Travels in Bolivia journeys from the Andes to the Amazon to explore Bolivia's turbulent past and contemporary challenges. It tells the story of the country's profound and unexpected influence on the wider world over the last 500 years – fragments of history largely forgotten beyond its borders. Once home to one of the wealthiest cities on Earth, Bolivia kickstarted globalisation, helped to power Europe's economic growth and trigger dynastic collapse in China, and played host to everyone from Che Guevara to Butch Cassidy.
It's available to pre-order now!
Follow Practical Action Publishing on social media for new titles and special collections: